There are very different types of power conditioners for audio in the market : filters, power-regenerators, magnetic, transformers ...etc.
Each has its own merits and pitfalls. I don't think there is an overall champion.
I personally dislike filter type of power-conditioners.
IMO The PS Audio P20 is the best regenerator type in the market currently, but its big size and high price deter me.
Therefore I use balanced transformer type of conditioners for my digital frontends : a Furman P-2300 IT E and a PLiXiR Elite BAC400.
My monoblock poweramps are plugged directly to wall-sockets.
My Furman was bought many years ago and has been serving my digital frontends for years without any hiccough.
In 2016, I bought a
PLiXiR Elite BAC400
balanced power and used it for my transports.
https://www.plixirpower.com/collections/all
PLiXiR is a Singaporean company. The Elite BAC400 was not expensive but bettered the Furman in all aspects.
The Elite BAC400 is quieter, more agile and does NOT adversely affect the dynamics and timbre.
Why? According to James Soh, the boss/designer of PLiXiR, other than that the Elite Series employs proprietary Noratel balanced toroid transformers, another reason is that there isn't any redundant circuits inside the PLiXiR transformer power because all these unnecessary/less important circuits degrades the sonic performance.
This is the interior of my Furman P-2300 IT E. There are protection and soft-start circuits and a magnetic cable ring too.
This is the interior of a more hi-end/expensive balanced power-conditioner. There are 2 filter modules on the left side.
I buy James' philosophy and the superior performance of the Elite BAC400 speaks for it.
Also, the Singaporean & HK electricity supplies are very stable and many of the audiophiles live in apartment buildings with good protection against lightning strikes.
The removal of protections may be not safe to apply to "lightning areas/countries".
The Elite BAC400 is 400w only so my Select DAC Powerbases are still plugged into the Furman.
This week I bought a bigger 1000w Elite BAC1000 to replace the BAC400.
Other than of bigger power, James claims that a new proprietary type of Noratel balanced transformer with "Noratel XQ eXtra Quiet noise attenuation technology" is employed.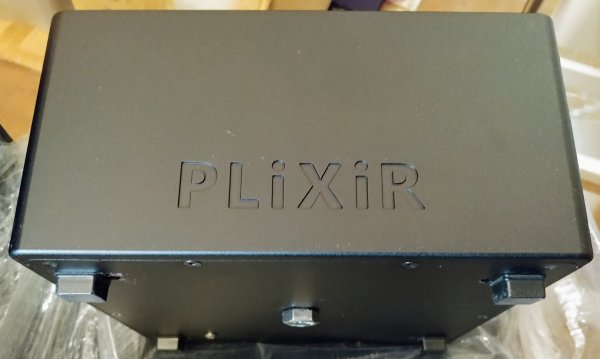 For the time being, I plug in my MSB Select Transport only.
I will try plugging in the Select DAC Powerbases later after it has been burned-in for several days.
It's been used for 24 hours only but the sonic is very promising. I don't think there is any aspect behind the fully burned-in Elite BAC400 and this big brother gives more authority to the sound.
I expect it will perform even much better after a few more days.
Last edited: