During the past 3+ years of pandemic, hi-end audio manufacturers have not stayed status quo.
There are either new lines or new upgrades launched for their flagship models :
CH Precision - C1.2 Upgrade.
dCS - Apex Upgrade.
Totaldac - the new series of Unity/Triunity/Sublime DACs.
Lampizator - the Horizon DAC.
I've auditioned all of them and also the most expensive Wadax Ref DAC, (except the Horizon). All are outstanding!
I disclaim that I'm a diehard fan of MSB dac. The MSB Select DAC has been my favorite dac for years.
However, can it meet the challenges and secure the throne?
The answer is
Affirmative
!
Two upgrades/add-ons are essential for the defence and I have auditioned them carefully to arrive at this conclusion :
(1)
MSB Select Digital Director
.
I won't go into the details of the design of DD. There is much discussion and some user comments on this WBF thread :
Great news for MSB fans. MSB will debut a new product series at the High End Munich 2022 show. I have got the info but my contacts have asked me to keep it a secret until MSB gives the official pre-Munich show press release this or next week. What I can disclose here now is that the products...

www.whatsbestforum.com
The supply of DD cannot meet the demand. In Hong Kong even the local MSB dealer can't afford to have a demo unit. There are only a few DD owners in HK at this moment, maybe two or three only.
The first two local DD owners are my friends and I home-visited one of them. This is Ricky's audio system :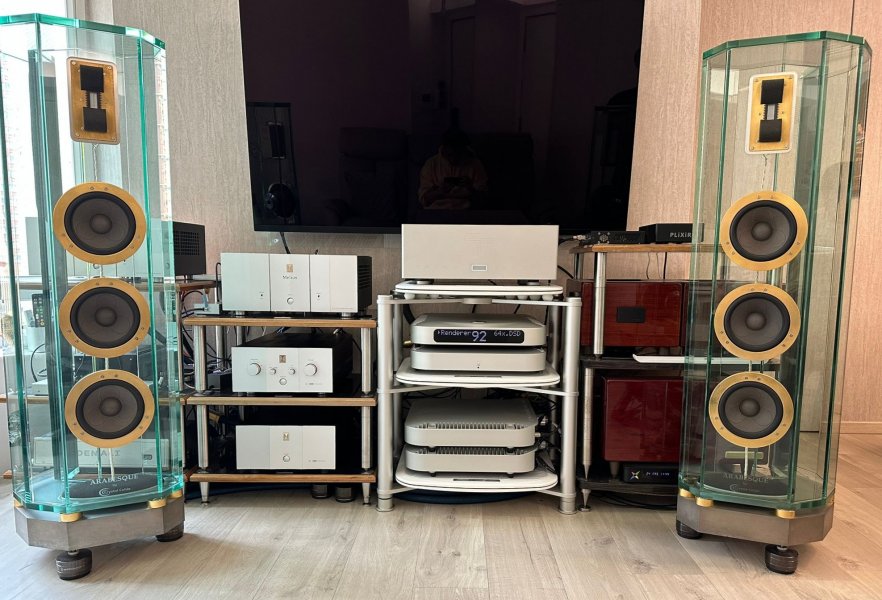 The DD & Select DAC are stacked together. He employs an Extreme Server as source, connecting to DD via home network & a Renderer V2 module.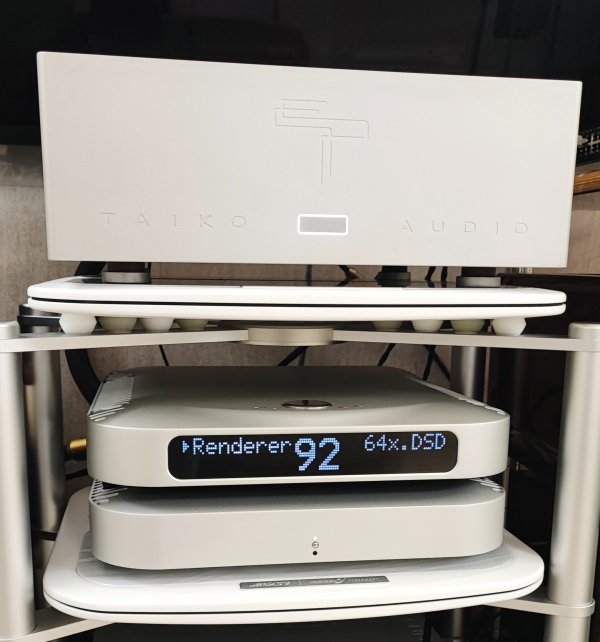 The operation of DD with the Extreme Server and Select DAC is smooth and faultless.
The sonic improvement per sac is instantaneous and ear-opening, exactly as what other DD owners have mentioned on the WBF DD thread.
Let me elaborate more about the sonics after I talk about the 2nd essential upgrade.
(2)
Westminster Lab Upgrade DC Cables for Select DAC
.
Angus Leung, boss & designer of Westminster Lab is a good friend of mine. He is also employed by Lumin as chief designer to tune the sound of the streamers.
Angus makes upgrade dc cables for Lumin streamers under his own Westminster Lab brand for some time already but the upgrade dc cables for MSB Select DAC is much less well-known.
There isn't much marketing/advertisement. Another reason is that they are expensive. The msrp is around usd10k per set!
I did question Angus about the price and he argued that the Select DAC dc cables are difficult to make because there are several dc voltages/rails.
The internal wires are alloy of copper+silver (not silver-plating), each mirror-polished by hand then individually shielded.
After arguing, he lent me a set and said that I would understand and accept the pricing. Really?
This is the packing :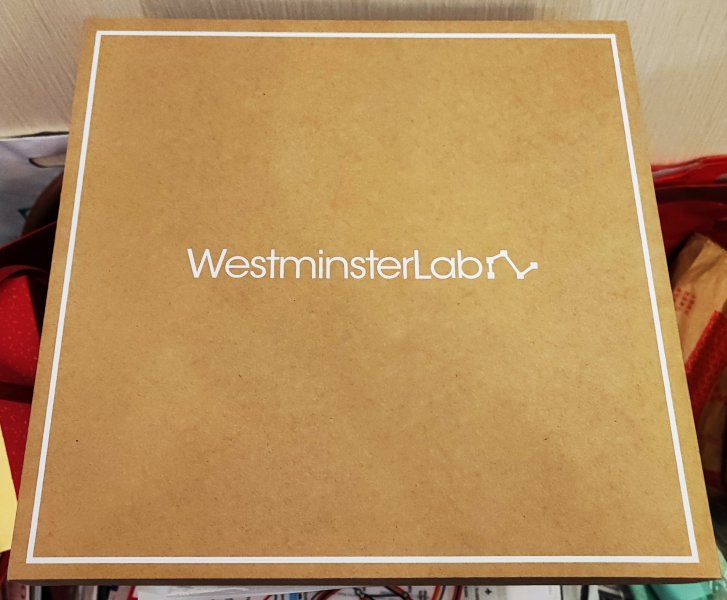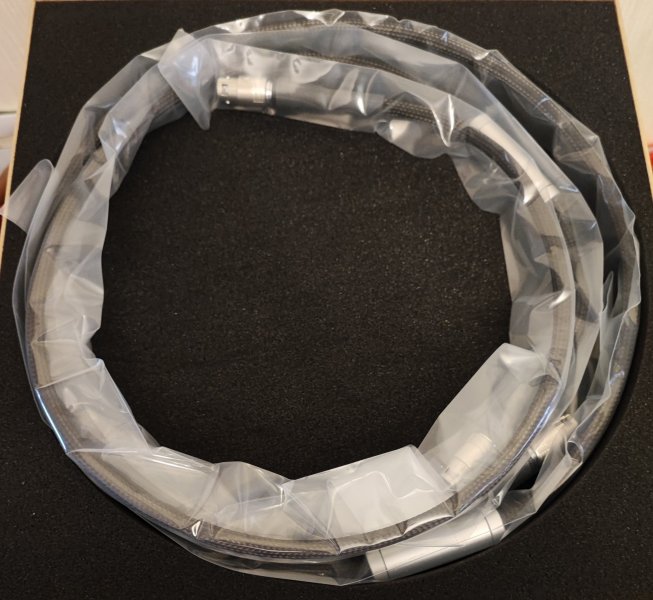 The craftsmanship is impeccable :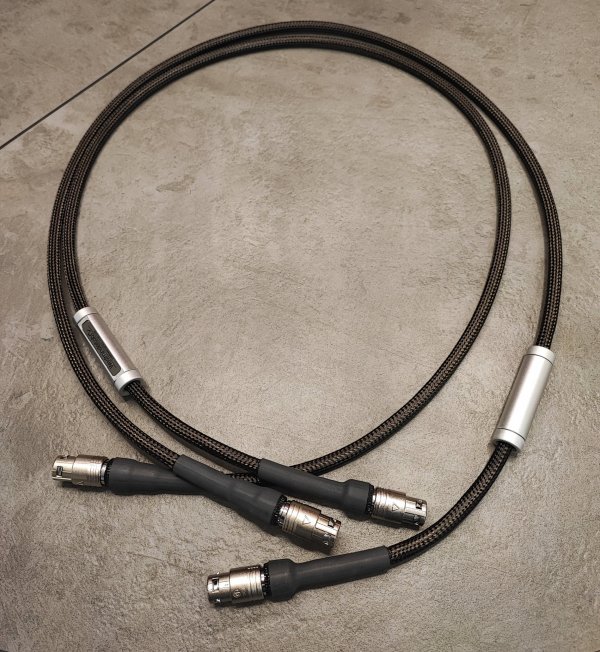 There is a metallic node near the Powerbase side :
The installation was not easy, because of lack of space and that the two Powerbases were placed 90degees turned to one side.
One of the original dc cables was on the floor.
(3)
The Sonic Improvement - together & separately
.
I must say that the above two gadgets are able to keep the Select DAC to be my favorite dac amongst all the flagship grade dac I mentioned at the beginning of this post.
The DD & Westminster dc cables have got rid of any thought of mine to switch camp.
IMHO after installing them, each of the sonic aspects are significantly improved but most importantly, they are able to "transport" me into the concert halls, recording studios ...etc.
To be frank, I'm a very picky music lover. I'm very particular about the artists, interpretation and recording quality when purchasing discs & files.
In the contrary, when I attend live concerts, I find myself enjoying almost every one of them. The music is live & real and I'm part of the happening.
Any WBF brothers have similar feeling?
This is exactly what DD and Westminster Lab dc cables brought about in that evening.
My friend and I listened to recordings both of mediocre and audiophile recrding quality and all of them were 100% enjoyable.
It seemed that we are in the venues. The music was no longer canned music but became real & live!
Could DD alone do that?
Ricky and I initially thought that DD could do so.
However when we added the Westminster Lab dc cables, the music became even "realer".
Perception/audition experience is subjective but if I'm asked to give a numerical estimate, I would like to say that the dc cables contributed at least 30% of the accomplishment.
Angus was right : it's not the look but performance which justify the high price of the dc cables.
My humble suggestion is that every MSB Select owners MUST audition & consider both of them.
How about me myself? Will I take the plunge and get one or both of them?
Please guess.
Last edited: