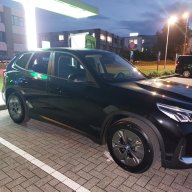 Jan 23, 2011
6,616
1,413
620
See in high end audio its as mike lavigne stated once.
The best way to make small fortune is to start with a large one lol
That is certainly true! Once at an audio show in New York City, I sat at dinner between the senior editor of a major magazine and a distributor run by a millionaire. The conversation between them was in one breath about 2-page color advertising and equipment to be submitted for review.

I've found that about the only way around this issue is to vet organizations and reviewers prior to submissions for review. But I have no idea how a consumer would wade through the muck; about the only indicator that you can look for IMO is negative reviews, but nothing is guaranteed in this world.
My expirience is read between the lines and go through lots of second hand gear before you find a brand you like