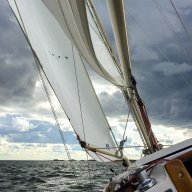 Dec 7, 2011
10,658
8,275
2,615
I contacted David Karmeli two years ago to discuss what he referred to as Natural Sound. Thus began a series of experiments that resulted over the last two months in the complete replacement of my SME/Pass Labs/Magico based audio system. That system was the context around which I wrote my Sublime Sound virtual system thread. This new system thread is about a new vintage system based on the Micro Seiki SX 8000 II turntable, Lamm Industries electronics, particularly the ML2 SET mono amplifier, and the Vitavox CN-191 corner horn speakers.
My interest in audio began in boarding school with a Dual turntable, NAD integrated amplifier, and AR speakers. A few years later in college I bought a Denon direct-drive turntable and Symdex speakers, but it was not until about 1993 when I left New York City to begin a new life in Boston that I decided to get a bit more serious about audio. The first system that I would consider "High End" was an SME Model 10A with a 309 arm, a Sumiko Pearwood Celebration cartridge, Pass Labs Aleph 3 amplifier and Eggleston Rosa speakers.
For the next twenty eight years, I made steady and deliberate upgrades to this system. I got the SME Model 30/12 turntable with V-12 arm, the Magico Mini II to Q3 speakers, and a long series of newer and better Pass Labs solid state electronics. I read the forums and reviews, Jim Smith's book "Get Better Sound", hired Jim to voice my system, visited Vienna to hear closed rehearsals at the Opera, and began to regularly attend the BSO and local small chamber and jazz performances. I started to meet local audiophiles, and we formed what we loosely referred to as the "Boston Audio Group".
I really enjoyed the hobby, meeting others with the same interests, and finding ways to improve the sound of my system. I reported on my progress in a virtual system thread called Sublime Sound, here on WhatsBestForum. Here are some photographs of the system's various iterations arranged in chronological order.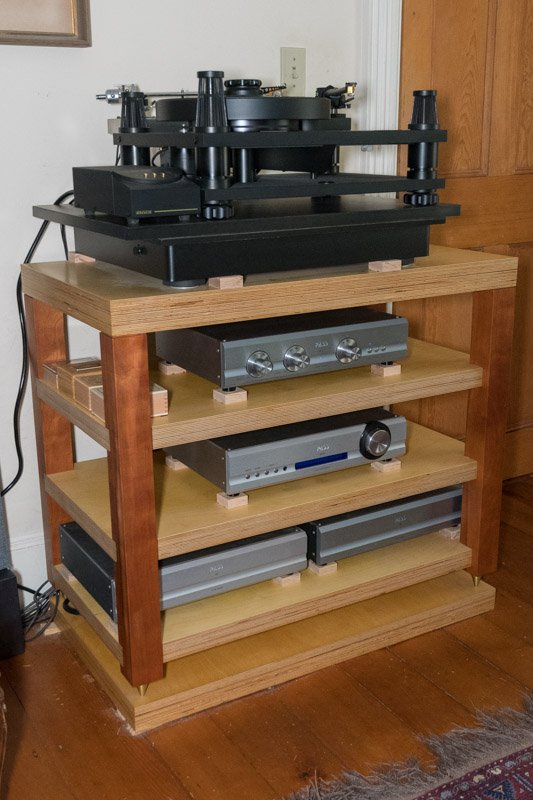 Last edited: