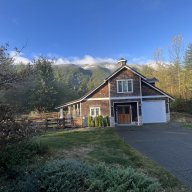 Member Sponsor & WBF Founding Member
Apr 25, 2010
11,896
9,936
2,710
I stream when I review system videos on WBF. Has anyone tried routing a TV or computer video signal through a streaming device to improve the audio quality of TV shows and these system videos? I ask because my wife and I are having increasing difficulty understanding some of the dialogue on these TV shows. It would be great if it was clearer and Bonzo's system videos might sound better too.
you can route the digital out on your laptop into your dac, use the volume control on your laptop, then use your 2 channel system instead of TV or laptop speakers. if you are watching a laptop then headphones work better than a full 2 channel system to properly scale what you see to what you hear. a high quality headphone amp will matter.
this bypasses the dac and the amplifier in your laptop. still an MP3 source, but much better.
with Vimeo you can get higher rez (16/44 or better) music.
if Youtube type video's are big for you it might be worth the trouble.
Last edited: