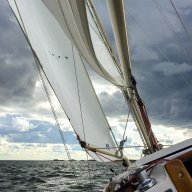 Dec 7, 2011
10,294
7,763
1,565
Professors like to lecture. When I was studying architecture and ready to really learn, the teacher presented himself. His name was Tadao Ando. He taught me how to think about form and light, and the spirit of a building.

Years later after flirting with audio for a while, I went to Vienna and was again ready to start learning. Once there, the chief archivist of the Vienna State Opera became my mentor and taught me how to listen to the instrument's energy in the concert hall.

Ten years later, I stagnated and needed a new way to think about my system. David Karmeli taught me how to improve my set up. I started to experiment and began to learn again.

I welcome learning from others who understand things at a deeper level than I do. The good teacher suggests new ways of thinking about things and encourages one to dig deeper. He will encourage the student to learn by doing.

In each case, someone planted the seed, but I did the learning myself. These are people who have ideas and are willing to share them. The recipients are the lucky ones.

Interestingly, both Dr. Poltun in Vienna and David Karmeli in Utah like early Ortofon cartridges and certain vdH Colibris. I am glad I listened to them.

There is definitely a world's best cartridge. It is the one that enables the listener to have a similar experience at home that he has in the concert hall. The challenge is identifying that cartridge and then being able to get it.
Last edited: