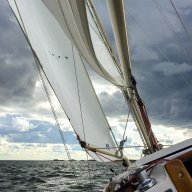 Dec 7, 2011
7,506
2,754
710
Totally worthless (the absolute 92 degree thing, not Fremer!), but a reasonable starting point. It really depends on your tolerance and what you are after. Once again, perfect can be the enemy of good.

BTW, I have a virtually new USB scope if anyone is interested. All that is required is that you pay the postage. Happy to donate it to anyone who would find it useful.
I agree Marty. 92° is at best a good starting point from there one must go by ear. The USB scope is good for taking photographs of your styli.