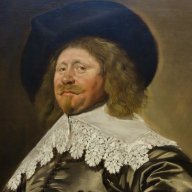 Mar 23, 2021
359
266
210
68
At loss? How much have you paid for your copy?

BTW, what is your opinion on the GAIN 2 Ultra Analog 180g LP - MFSL 1-305?
The newer titles, Marvin Gaye and Crosby Stills and Nash, are still available brand new here in the UK for about £180-£185, so I am not likely to get that amount for them on Discogs (despite being near mint, cleaned in Degritter and only first side played). MFSL 1-305 was a limited release of I think 2000 pressings only (subsequent Ultradiscs being many more). I bought that for less (can't recall, but I think around £120) some years back when first released. My opinion of the sound? It didn't impress me, but then I am into pure analogue recordings from master tape using only valve amplification with very little pure analogue balancing and RIAA, but no digital processing. Anything other than that sounds lifeless to me, hence my reason for selling them.