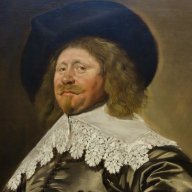 Mar 23, 2021
359
266
210
68
Hi folks, I am looking for a list of companies that produce vinyl recordings that are pure analogue D-2-D, or tape to cutter, with valve microphones and no digital mastering what-so-ever, and your opinion as to their position in the hierarchy, which sounds best at the number one spot, continued down the list.
I personally think Analogue Productions has been putting out some great stuff of late (more variable in the past). fone' does it right, as far as limited released pure analogue recordings, but performed by unknowns to me (and perhaps by most not living in Italy) so that presents as an issue when looking for specific titles. I have one D2D by Berliner Meister Schallplatten (BMS 1817 V, LC 50121 Josh Stephan Trio; Paris-Berlin) which sounds very real/present, and a single Suburban Sound Studios (Winterthur, Switzerland) record that claims to be an exact reproduction of the original master tapes (LC-33268 Erik Satie Unities, Branka Parlic' on Piano).
I can only speak for myself, and my own equipment, but every record that I have ever bought that was cut from a digital source, or had digital processing applied, sounds poorer indeed. I curse the recording industry for not printing it clearly on the covers when they take the easy (read cheaper) route in order to cash in on the resurgence in sales of LPs.
Last edited by a moderator: