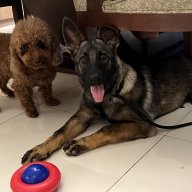 Mar 3, 2021
296
191
45
40
Just when I thought it was safe to go outside! There are those in this hobby for whom endless tinkering is a way of life. I know one fellow in the UK who has re-wired his amps (and the transformers) with platinum wire. There really is no end...

But, that how the boundary gets pushed.
It's never be safe Bob!! Hahahaha. I am that kind of person Bob, I enjoy my hobby but I like the tinkering parts more, that way I never get bored and I have many other hobbies that involve lots of never ending. That's why I am still sane...