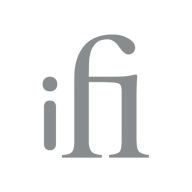 Aug 21, 2019
2,625
1,145
245
42
Can you use the i2S output to connect to a DAC and bypass the on-board DAC? If so, will it connect to a PSAudio DirectStream? Also, it looks like there is no built-in support as an LMS endpoint, e.g., "SqueezeLite." Has anyone tested it as an LMS endpoint in DLNA mode?
1. Yes, you can use I2S (and all of the other digital outs) to byspass the integrated DAC
2. I couldn't see the pinout for the I2S connector in the manual of the PS audio DAC, so I think you might need to ask them about it. Ours is described in the specification part:
https://ifi-audio.com/products/neo-stream/
3. We do not provide that for this unit.