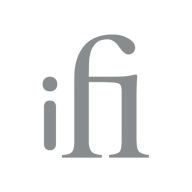 Aug 21, 2019
2,625
1,145
245
42
Streaming elevated to a higher plane

Introducing ZEN Stream: a flexible and affordable Wi-Fi audio transport, equipped to unleash the full potential of every digital music source – from online streaming to local network storage

Southport, England –
From mainstream smart speakers to specialised audio systems, digital streaming – often over a Wi-Fi network – has become the dominant method of listening to music at home. For those who care about sound quality, building a system from dedicated audio components remains the best route to sonic satisfaction – even in the streaming age.
There are various ways in which Wi-Fi streaming can be incorporated into an audio system. Amps with integrated Wi-Fi reception are available, as are dedicated audio streamers, many with onboard DACs – these serve the purpose of a traditional hi-fi source component, such as a CD player. But there are drawbacks – some solutions offer less-than-ideal sound quality, others lock you into a specific streaming platform or 'walled garden' system, while some specialised solutions are prohibitively expensive.
Enter the ZEN Stream: the latest addition to iFi's award-winning ZEN Series of compact and affordable audio devices, designed to deliver flexible, high-quality network streaming to any audio environment.
Described as a 'Wi-Fi audio transport', the ZEN Stream acts as a bridge between your Wi-Fi network and your audio system. It connects to a router via Wi-Fi or Ethernet cable, and outputs to an external DAC (or an amp with digital inputs) via USB or S/PDIF. Its open-source architecture makes it flexible and future-proof; its purpose-built hardware and software deliver excellent sound quality; and its price makes it an eminently affordable solution for high-performance network audio streaming.
Superb sound, no matter how you stream
The ZEN Stream's hi-res audio credentials are top-notch, supporting PCM up to 32-bit/384kHz and DSD up to 11.2MHz (DSD256) over Wi-Fi – highly unusual – as well as over Ethernet cable. There are multiple ways in which the device can interface with your music collection or favourite streaming service, depending on the user's preference, and thanks to the ZEN Stream's open-source architecture these will expand over time. Here are some of the options provided at launch:
Integrated Tidal Connect and Spotify Connect
Users of these hugely popular online music services can stream directly from the Tidal and Spotify apps – simple, seamless and effective.
DLNA certification
Any DLNA-compatible streaming app – including iFi's forthcoming Stream-iFi app – can be used to control the ZEN Stream and access audio content from online services and DLNA-certified network storage devices.
AirPlay and Chromecast
Integrated Airplay and Chromecast ensures easy streaming from Apple and Android devices. AirPlay is included at launch; Chromecast will be added as a free firmware update later this year.
Roon compatibility
The Roon platform has become the standard-bearer for high-quality digital music management and streaming – a great interface, strong flexibility and high-quality sound are all benefits, although Roon-compatible hardware does not tend to come cheap. At launch, the ZEN Stream is compatible with Roon Bridge software, making in suitable for a Roon environment, and full Roon Ready certification is in the pipeline – a tempting proposition given the ZEN Stream's affordable price point. With the ZEN Stream, you can add Roon compatibility to any DAC on the planet.
NAA operation
The ZEN Stream can operate as an NAA (Network Audio Adapter) in conjunction with Sygnalist HQPlayer software – favoured by many serious music streaming enthusiasts. This means it can direct packets of audio data received over Wi-Fi or Ethernet cable straight to the connected DAC without applying any processing whatsoever.