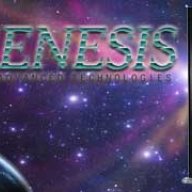 WBF Technical Expert (Speakers & Audio Equipment)
I am no expert in music, but I do have fairly broad-ranging tastes. As part of my job, I get to sample all sorts of music. As I constantly say that Genesis loudspeakers should cater to all audiences, I pick all genre of music for demo, and for design.

I have posted many of my choice demo and design albums here on WBF, but they have mostly been scattered around the threads. I've also been posting on the Genesis Facebook page. Lately, a European audio website asked permission to repost some of my recommendations on his site.

So, for the benefit of WBF members who are not on Facebook or follow Mono&Stereo magazine, I thought that I'd put them here as well. For the sake of completeness, some of them may be duplicates of albums I've posted elsewhere.