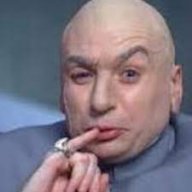 Site Founder, Site Owner, Administrator
Mar 31, 2010
38,137
8,953
2,435
Hi Joe,

Just wondering if you made any progress on this?
As I am hoping to be able to use the LS0.8 on my ATC 100 Active which is on a stand.

Thank you

David.
This is a client of mine who uses the LS 0.8 under his floor stands
LS 0.8 experience with active stand mounted speakers Summary The intent was to see if, i) active, and ii) stand mounted speakers could benefit from the LS 0.8's. The answer is simply yes, in the case of the Kii3 loudspeaker. Money well spent. The LS literature rather elegantly promises a...

whatsbestforum.com