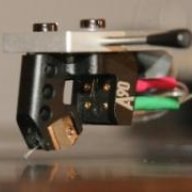 VIP/Donor & WBF Founding Member
Nelson knows his stuff! Glad y'all got it sorted!
Yes, Nelson and his staff know their stuff. I have to admit my modified XP-25 is now KILLER, after the latest arm modifications I've made. I've been listening in awe all day long, and the sound is so three-dimensional, shockingly real and non-fatiguing, exceptionally articulate, with you-are-there presence. I love this A90 - what an engineering feat, if you drive it appropriately. I had some contractors working downstairs today, and after playing some piano, one of them made a point to come upstairs and express his amazement at the sound, saying that he though there was a real person playing the instrument. A little over the top, but it drives the point home.