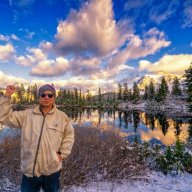 Dec 9, 2018
489
364
65
60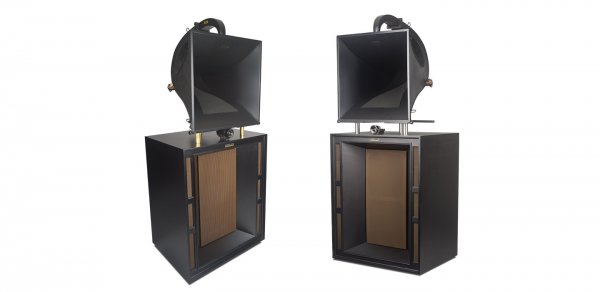 After dropping in the vintage shop in Korea, I got fever of high efficiency vintage horn.
But the price of original Western horn system is a little bit on the high side (300K$).
I got some sweet offer of Line Magnetic LM3 at 22K$ including shipping and custom duty to US if I buy before the end of this year.
It is a replica of Western Electric woofer, horn and Jensen tweeter.
I had tried to listen to it by visiting Hong Kong or Main China, but I could not.
I am attracted to its high efficiency and big woofer and horn.
Specification:
Frequency range : 23Hz à 20KHz
Input sensitivity: 105dB
Load impedance for HP to connect: 8Ω
Screw terminals compatible with banana plugs
Treble driver: LM302
Bass driver: BA-18
Woofer diameter: 46 cm
3-way passive filter: TA-7376
Compression chamber: LM555W Alnico
Horn: 22A
I have two decent SET tube amplifier to drive it.
The first one is Silbatone 300B SET 8 W amp with original Western Electric tube made in 1930's.
The second one is Line Magnetic 508 SET 48 W amp refitted with NOS tubes (1944 Sylvania Sn7 and Mullard ECC35).
Since I got spoiled by pristine treble out of plasma tweeter of Lansche 4.1, I consider adding Acapella ion tweeter to LM3.
Sensitivity (active Tweeter)1,5Volt / 0 dB Impedance600 Ohm
Sound pressure levelmax. 110 dB - 1 m / 1msSlope Input filterapprox. 12dB/octave
Frequency responsekHz - >50kHz (variable crossover frequencies)Mains voltage234 Volt / 50 Hz Standard
Optional 110 -, 117 -, 227 Volt / 50 - 60 HzDimensions H x W x D150 x 300 x 260 mm Weight15 kg
Even after adding ion tweeter, the total cost will be around 30k$.
Will it be crazy to buy this big horn speaker without listening?
I wish to get valuable opinion from forum members.
Last edited: