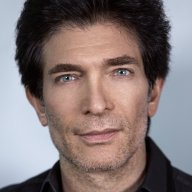 Site Co-Owner, Administrator
Jan 25, 2015
7,173
1,480
410
At T.H.E. Show Newport 2018 Greg Beron, proprietor of United Home Audio, debuted his new, top-of-the-line tape machine: the Ultima 4.
The Ultima 4 builds on the prior top-of-the-line machine — which already employed DC for the motors, a discrete component Class A head amplifier, a mu metal shield for the head-block and an outboard power supply — by moving the playback head to the record head position and replacing other friction points with precious metal rollers.
This is Greg's ultimate repro-only tape machine. Brand new-in-the box and with a factory warranty tape playback does not get easier or better than this!