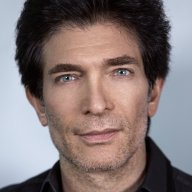 Site Co-Owner, Administrator
Jan 25, 2015
12,165
8,161
1,565
Usually collaborating with Jeremy and Tara of MBL North America this year Greg Beron, owner of United Home Audio, partnered with Ozment of High End By Oz, a well-respected Los Angeles dealer. UHA transforms Tascam reel-to-reel tape decks into state-of-the-art reproducers and recorders.
Oz recently was appointed the North American distributor of Vitus Audio electronics and of Audio Solutions, a Lithuanian manufacturer of loudspeakers.
Oz was demonstrating the Audio Solutions Figaro L model, a $11,500, 172 pound speaker with 92dB sensitivity at 4 ohms.
Audio Solutions also makes a Figaro XL model for $15,000 which weighs 324 pounds and is 92dB sensitive at 8 ohms. The Figaro XL is a midrange - tweeter - midrange design and looks quite impressive for its relatively modest price.
The drivers of the Audio Solutions speakers are paper cones and the tweeter ms are soft dome.
The cabinets are made of MDF but the corners of the cabinets use self-locking hardware instead of glue.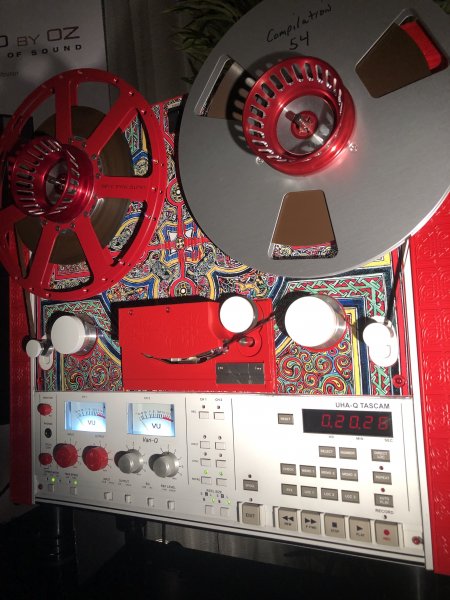 Greg displayed his top-of-the-line
Ultima 4 OPS-DC machine with Outboard Power Supply, all DC operation and mu metal headblock cover ($40,000). The Ultima 4 replaces the left and right fixed tape guides with precision rollers with red ruby bearings and wide polished flanges to make threading the tape very easy.
Greg was using his UHA-designed take up reel, available in red black and silver.
Oz drove the system with a Vitus Audio RI 101 Integrated Amplifier ($15,600).
The sound was easy on the ears with nothing at all bright or fatiguing from the soft dome tweeter of the Figaro Ls. If the M-T-M design of the Figaro XL sounds the same as the L then the XL could be a lot of speaker and great sound for a very reasonable price. Among solid-state amplification Vitus Audio makes products I definitely could live with.
Greg's tape machine performed flawlessly, as always. In several years of enjoying tremendously Greg's after hours rock-out tape sessions I have never once witnessed (or heard of) a malfunction of any kind on any of his machines.
Thanks very much to Greg for another year of fantastic after-hours music sessions!
Last edited: