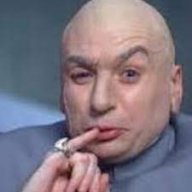 Site Founder, Site Owner, Administrator
Mar 31, 2010
30,576
2,047
113
we saw the film this evening and gave it a solid thumbs' up, just not Best Picture, nor do I think Best actor, actress or director
Damien Chazelle is a young gifted director and I have to say that some of his scenes put me as close to space travel as I will ever be.
When he was on the Geini mission and the capsule entered earth atmosphere only to be tumbling in free fall was about as real as it gets
I felt Claire Foy was good but her English accent shined through all to frequentlybreviated version of the story.
The film IMO was about 20 minutes too long yet it took that long to tell an abbreviated version of the story.
I also thought they didn't do Buzz Aldrin a favor in the way he was portrayed through out the film
Cinematography was superb and as I stated was a feeling that I was on that mission with them
Definitely worth seeing bt I must admit there were trailers shown before the film that looked very interesting