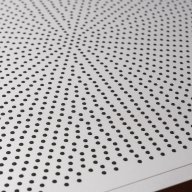 Feb 10, 2017
2,417
5,312
830
General update:
As most of you are probably are aware of there are global parts (chips) and raw material (aluminium and copper) shortages affecting lead times.
This affects our operations in various ways.
The
lead times
on
new
Extreme servers are reasonably under control now, we're managing to keep this at around 8 weeks.
We are redesigning a
network card
and
switch
combination as an upgrade to the Extreme, we have secured enough parts for these redesigns to launch in about 6 months. The current designs would only cover a part of our existing customer base with further availability extending all the way to 2023 (!). We are now also working on a
router
but we have not found enough parts availability to launch that in the same timeframe, it is at least a year out right now unless we find a supply of more readily available parts.
We have been experimenting with achieving performance consistency over a multitude of network setups.
WARNING, the next piece of text is anecdotical only to serve as an example, we do not currently have the manpower to provide support for this type of setup for all of our customers:
A promising setup is centred around a relatively cheap Ubiquiti Amplifi Mesh Router (this router sounds better then frequently used alternatives like Asus, Netgear etc) :
https://eu.store.ui.com/collections/amplifi/products/amplifi-mesh-router
. The way this works is you connect the "WAN" port (4) in the below attached screenshot to your ISP modem/router, then connect the Extreme to one of the LAN ports (3), and connect your Ipad to the Ubiquiti wireless network. This creates a separate network for your audio devices.
This type of setup so far appears to give consistent results across multiple network setups. Interestingly, if you add more devices to this network you will hear it, I can hear an impact from connecting my Iphone to this network in addition to my Ipad for example. This experiment indicates the
router
having a larger impact then previously suspected and switches being more of a band-aid (adding switches to this setup still alters the sound, but more obviously changes it rather then improving it). Hence our decision to embark on a router design project. The switch we are launching in 6 months has been redesigned with some functionality integrated to account for this, and something unique not currently available, details on that we will not disclose until actual launch, so it should not be obsolete by the time we have this router project finished.
Last edited: