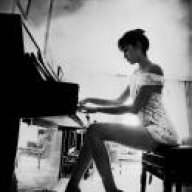 Feb 8, 2011
23,519
1,015
435
Elon Musk reminds me of Steve Jobs.

It's interesting the history of smart phones...iPhones and Androids.
From best in class they went from $500 to five times more today.

From a different perspective: Today (right now) you can buy a 65" Class LG OLED 4K UHD HDR10 HLG Dolby Vision Smart TV for $1,924.89 (more than $600 less expensive than the Huawei Mate X cell phone).

Oppo, Cambridge and Samsung all stopped making Blu-ray players (4K included).
They go cell phones (except Cambridge which is basically a replica of Oppo).
And Samsung is also going 8K ... QLED, and MicroLED.

But cell phones (5G) is the big wave ($$$).
So, Apple needs to stay competitive, to make no mistake (flaw), no bending iPad (funny one), and everyone is going for the throat...Samsung, Huawei, Sony Erickson, Nokia, Oppo, ...

5G no kidding, USA is very serious about China and Huawei.
Apple, where do they fit today on the world's scene?
Steve Jobs is long gone, Elon Musk why is he not invested in 5G?
China is coming ...