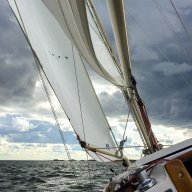 Dec 7, 2011
7,212
2,378
660
Has anyone heard this new preamp from Pass Labs? It was recently released and it replaces the two box XP-20 which has been around for about eight or ten years. I think it retails for about $9,500. It should have some trickle down technology from the XS series. I think I read that it has a new volume control, or the one from the XP-30 and lower noise.
I am curious how it sound compares to the XP-20. Is it like the .5 versus the .8 amp series, where they seem to be voiced differently? Some people ended up preferring the .5 to the .8 in certain systems. Or is the new generation an across the board improvement?
EDIT: Here is a link I just found and some photos. The specs in the link are quite impressive. Note the new front faceplate and power supply cable connector.
http://www.moremusic.nl/pass_labs/xp22.html
Last edited: