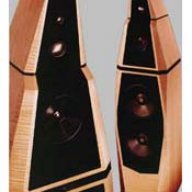 May 9, 2015
1,341
2,032
380
Since some years I am comparing phono stages, looking for a product, which can provide:
- minimum of 3 inputs
- MM & MC
- RIAA plus Mono curves
- XLR plus RCA
- minimum of 65db Gain
- output stage which can drive long cables
All of the criteria are not a must, but would be a preferred option.
Over the time various Phonostages were integrated in my set up and gave me an understanding, what different Phonostages can do for the total result.
Changing the phono stage very often needs to be followed by a new fine tuning of the set up to accommodate the Phonostage in the best way.
I am not biased in my preference for tubes or solid state, so both technologies were welcome.
The list of my Phonostage history reads like:
Kondo M7, Boulder 2008, CHP P1, EMT 128, Aesthetix IO Signature 2x PSU, Allnic H7000v, vdh The Grail SB, Thoeress Phono, VTL TP 6.5, Phasemation EA-1200, RCM The Big Phono and some more
On my personal wishlist are still:
EMT JPA 66, Koda MC-1, Allnic H-8000, Audionet Bohr and some more (but difficult to get as test units for a comparison in Germany)
Fortunately Phasemation planned to attend this years High End Fair in Munich and my question , if the plan to demo their reference phono stage EA-2000 in comparison to EA-1200 was positively answered.
After the comparison of the EA-2000 and EA-1200 phono stages in Munich ( EA-1200 was the last 5 month my main phono stage in use) it became clear to me,
that the EA-2000 is able to provide me with the next step on phono stage performance I was looking for.
Comparing phonostages / components very often is ending up in comparing details like resolution, dynamic and so on.
Mostly I get relatively fast tired of listening to components, which can win this battle of details.
So I try to step away of listing to components which guide me mainly to focus on the reproduction of details while listening to music.
With EA-2000 I was mainly focussing on the music as such. My audiophile friends in Munich were asking, if I can describe the sound of the EA-2000 in a way, that they can understand that huge invest in a phono stage better. But I was not able to do so, as I cannot remember the sound of the EA-2000 in a way, that I can provide the classical detail description. It was just the reproduction of music in a better and more understandable way.
...finally > Last week my EA-2000 order arrived at my home and since than I am listening to many hours of music
some details about the EA-2000:
The main EQ unit comes in 2 boxes, one for every channel. Full Tube MM stage, 3 RCA inputs, XLR & RCA outputs, 3 curves.

power is provided from 2 full tube PSU , using 5U4G as rectifier.


To get the necessary Gain for MC carts, you need a separate Step Up per input. The EA-2000 comes as standard with 1x EA-2000 step up, which is in principle the
standard T-2000 step up, using the same RCA connector as the EQ unit.

The EA-2000 / T-2000 provides XLR or RCA inputs.
Phasemation ships the EA-2000 with a RCA wire and some ground wires. The shipped RCA is just ok, but I do prefer other cables between step up and MM unit.
Technical details can be seen here:
We hope to make use of this high technology in a field of art and culture, and aim to develop and produce the audio equipment steps into the technological practice and reproduction of music that the existing ones have not achieved. We have started up Phasemation as an audio brand.
www.phasemation.com
As I am using different Carts, I will connect the EA-2000 plus my already existing T-2000 step up.
Everytime, when I update my preamp, mostly the problem occurs, that my signal sources do not match perfectly. Sometimes my Boulder 2008 Phonopreamp is a combination in heaven (like with JRDG Criterion), sometime the Boulder 2008 sounds like, that all the Boulder prejudice of lean, dry...

www.whatsbestforum.com
To connect my Soundsmith Hyperion in the best way, I just ordered (in Munich as well) a 1:10 step up from Consolidated Audio, but I have to wait a little longer for this step up to be produced and shipped.
The full set up of my new master Phonostage need the space for 9 separate boxes, so I had to free up some shelfs.
Using Ikeda 407 tonearm and Phasemation PP-2000 cartridge (as used in Munich @Cessaro and @OMA as well) the first hours of playing time are just happening.
Cables from Tonearm to Step up to MM unit to PreAmp are SAEC triple C wires.
I will write about my first impressions of the new phono stage after some hours more of playing