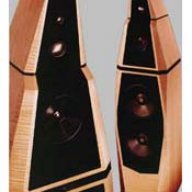 May 9, 2015
1,148
1,549
330
Over the last decades I used a lot of different cartridges and it took me some time to understand, that many of my favorite carts,
even beeing from different brands (Supex, Air Tight, Koetsu, Miyajima) were from the same man (co) developed and produced:
Master Yoshiaki Matsudaira
It seemed, that he is mostly working behind the scenes, but with a lot of influence to the sonic Art of Japanese Cartridges.
I tried to understand his life for Cartridge Art a little bit better, and the following summary is what google is showing up in different sources.
(no chance for me to prove, so if someone knows better or more, please write a comment):
My Sonic Lab was founded by Yoshiaki Matsudaira in 2004. Matsudaira was no stranger to the Japanese Cartridge market. He started his career at SUPEX, whose Carts still enjoys a legendary reputation today. There he worked together with Yoshiaki Sugano, who later founded the Koetsu company. It is said that Yoshiaki Sugano especially loved the wooden case Koetsu and the first stone case Koetsu, the Koetsu Onyx, was significantly developed by his friend Yoshiaki Matsudaira.
During his time at Supex, Yoshiaki Matsudaira, probably together with Yoshiaki Sugano, fulfilled an OEM order for Luxman and developed a TA for Luxman. The project manager for this Luxman cartridge was Atsushi Miura, who was responsible for the tube devices and the Cartridges at Luxman. Atsushi Miura was also married to the daughter of the Luxman company founder ... but that's another story. Atsushi Miura was very satisfied with the development work done by Yoshiaki Matsudaira, and when Atsushi Miura left Luxman (which stopped producing tube devices in 1982) to found Air Tight, it was clear that he would take care of the tube devices but he also wanted pickups in the range that he ordered from Yoshiaki Matsudaira.
Yoshiaki Matsudaira was now full-time at Audio Craft and, incidentally, developed and built pickups for some Japanese companies in parallel. In 2004, Yoshiaki Matsudaira decided to found the company My Sonic Lab, which will continue to primarily fulfill OEM orders, but will also offer pickups under its own name My Sonic Lab. At the moment, many well-known pickup providers are among the "official" customers of My Sonic Lab, such as Transrotor (Tamino), Air Tight, TechDAs, Murasakino, etc. But some other manufacturers, at least in part, also seem to use MSL without publishing this manufacture, e.g. Koetsu, Miyajima etc.
Realizing, that I never had an original cartridge from the Masters own brand, I decided to buy a MSL cartridge.
As it should be at least in the league of the Sumile cart, it was obvious, that the decision should be done between the "Signature Gold" and the "Signature Platinum". As nearly no dealers in Germany do have both carts on demo , I spoke to fan boys and distributors. The out did recommend the "Signature Gold" as the warmer and more charming model of the two.
My current set up at home is well balanced (at least for me), so no need to shift the balance further into the warmer region, as even the more analytical MSL Siblings are are not as harsh or sibilant critical as others carts in this segment , so the decision was taken to buy the
- My Sonic Lab Signature Platinum
Cartridge as the current MSL to product.
Matsudaira has sind decades the goal to reduce the moving mass of the coil in his cartridges. He is producing carts with a very small number of turns, resulting in low DC resistance numbers like 0,6ohm.
He is using a high permeability magnet, so still he can get out of the 0,6ohm cart around 0,25mv voltage.
The MSL signature Platinum has 1,5ohm DC resistance and 0,5mv output.
The classical MC Cart impedance set up, saying 10x up to 20x times of the DC resistance is the best value for the PhonoPre (direct connection, no step up)
would give a number of 15ohm to 30ohm impedance as best.
But the MSL manual is explaining in detail, that an impedance below 100ohm would kill the dynamic power of the Cart. And that even number up to 800ohm will work.
MSL recommends an impedance value of 200 to 300ohm.
For using a step up, the 10x or 20x types are recommended, which translates into a value of around 500 ohm or around 125ohm seen impedance for the Cartridge.
Since a couple of weeks I am using the similar Murasakino Sumile cart, so I tried a lot of different impedance combinations. So far no final recommendation,
as the value depends too much on the individual Phonostage in use.
With Boulder 2008 I prefer 200ohm, with Jeff Rowland Cadence I prefer the 250ohm value (which seem to be a 10x step up with parallel resistor)
It is said, that the very low MSL carts do like current amplification stages, like vdh Grail oder CHP P1.
Fitting of the MSL Signature Platinum was straight forward and simple, as the body is clean shaped and the diamond is well protected ( so no Colibri stress ...)
The MSL carts do follow fine adjustments with ease, so a first set up becomes very fast satisfying.
Fine tuning will be done after some hours of listening.
The TechDAS AF3P is now fitted with three carts in a similar price range, the
- Murasakino Sumile
- My Sonic Lab Signature Platinum
- Soundsmith Hyperion OCL Signature
Listening to this 3 will become an interesting comparison, I will write about it in an separate thread
This thread about the MSL SP and the sonic performance will be continued after the "burn in " of the Cartridge.