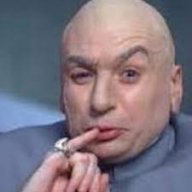 Site Founder, Site Owner, Administrator
Mar 31, 2010
44,524
17,169
6,105
Here is a brief overview of Vladimir's two rooms at CES
Greeting!
We have exciting news for the upcoming CES'2017. This year, we are presenting two distinct and special systems -- each unique in its own right -- at the Venetian Towers, suites 35-305 and 35-307. Flyers with equipment and its U.S. retail prices are attached.
We welcome a new cable partner in both of our suites – Tchernov Cable from Moscow, Russia -- and look forward to showing their products in our exhibits.
Suite 35-307 will feature vacuum-tube Signature Lamm electronics and suite 35-305 – our hybrid Reference gear highlighting the new L2.1 Reference preamp (
http://www.lammindustries.com/PRODUCTS/L21descr.html
and
http://www.lammindustries.com/PRODUCTS/L21spec.html
).
Kharma is joining us again this year with their top of the line outstanding speakers in both suites. EmmLabs continues to be our digital source of choice.
The analog parts of our exhibits will feature a unique EMT 927F turntable in one suite and Garrard 401 in another, along with SME 3012R tonearms and Ortofon cartridges.
All in all, we are very pleased with our show partners and their products, and can't wait to make great music together and show the potential of both systems to our friends, associates, dealers, reviewers and audiophiles.
We invite all of you to stop by and spend time in our showrooms.
Wishing everyone a wonderful holiday season!
Warm regards,