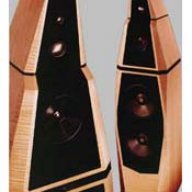 May 9, 2015
1,215
1,718
330
In the last time my focus was mainly on the analoge section of my set up, now I am planning to move ahead with digital.
My current analog set up:
- TechDAS AF3 Premium turntable
- Acoustical Systems Axiom tonearm
- Etsuro Gold cartridge
- Boulder 2008 PhonoPre
has developed into a quality area, that I am using my previous digital signal source, consisting of
- Innuos Zenith MK III MusicServer/Rooncore
- Innuos Phoenix USB clock
- 3x Melco 4TB NAS / Server (used only as NAS
- Brinkmann Nyquist II DAC
not so much anymore.
In this respect, I went through the various ways of potential improvement.
I wanted to avoid continuing to distribute the music on several external high-quality NAS, as this requires "expensive" rack space and cabling.
Due to the quality of the Zenith SSD memory, it quickly became clear that I would like to save all the music of about 14TB on SSD.
Since I was not satisfied with the sound of conventional NAS (that's why I had the Melco devices), it was clear that I needed a MusicServer that can be upgraded to at lest 16TB SSD minimum.
My previous sonic experiences with, for example, the Innuos Statement (one year ago) or the Taiko Audio SGM music server (5 years ago version) kept my sonic expectations at a low level, as these devices had not yet been able to convince me 100% of the price they asked for.
I have been cooperating with the company CM-Audio for several years,
Thanks to many joint workshops, I know the owner Markus very well with regard to his sound preferences.
I keep getting tips and suggestions from Markus, an excellent digital expert. So I had contact with the Antipodes devices at workshops,
because Markus likes to do his demonstrations with them.
When Markus asked me a few weeks ago that there would be new Antipodes MusicServer soon, my curiosity was aroused.
I then exchanged views with his partner Torsten several times.
When finally the new big one Antipodes K50 music server
https://antipodes.audio/antipodes-music-servers.php
https://www.hifi-advice.com/blog/rev...-music-server/
https://www.fairaudio.de/test/antipodes-s30-und-k50-musikserver/
became available in Germany and Torsten was able to gain initial experience in his high-quality private facility,
it quickly became clear that Antipodes could obviously move the previous tonal limitations in the music server area.
My further research in the international area confirmed Torsten's first experiences!
So I decided at short notice to integrate the Antipodes K50 into my system.
Thanks to three SATA slots there were 2x Samsung 8TB SSD (RRP together approx. 1,700 EUR) quickly assembled.
The device has been with me for a short time so that I can familiarize myself with it.
I will write about my first experiences and more about Antipodes in the next post.
(as Antipodes was a not so well known brand for me)