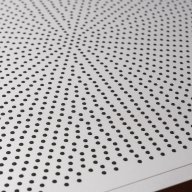 Feb 10, 2017
1,821
2,984
385
Another comparision between various outputs:

Using USB the Antipodes K50 and Taiko Extreme where very close.
With a BNC SPDIF output the K50 was preferred (slightly)

It's a nice example of the relevance of the (personal) context and preferences in which a comparison is made (how is it connected, with which DAC, etc, etc..) to find ones personal best (favourite) which integrates with the other variables.
Normally I would refrain from commenting but in this particular case I feel I should. This particular Taiko Extreme server is from our UK distributor. I have recently serviced it (remotely) after it was send out on several demos with subpar results, it was just barely ahead of a Roon Nucleus from the last feedback we received. As it turned out someone, or multiple people had some fun changing parameters on it, I ended up changing over 150 (!!) settings back to default and removed a significant amount of tools and utilities which where installed. This particular unit has also visited
@manisandher
's home, I have no idea though when or where it it was "modified" to this extend.
Our customers typically value having desktop access to have a degree of control on form and function, however in this particular case we may need to lock units down in order to prevent these sort of impressions finding their way online.
We have multiple dealers selling both our servers, Antipodes servers, and even the Grimm mentioned above, they're all good devices, they also do all sound quite different on which I won't comment.