Industry Expert, VIP Donor
Yes, sir,
the other two posts can be used for two more rotary tonearms.
The tonearms are maintenance free - all materials are industry approved - no toys.
Of course I offer the personal delivery and the installation as well as the perfect calibration.
I attach great importance to personal care. I also give the customer a complete briefing.
Here are two rough pictures of the prototype - but still without "life" inside.
The software is still in development. The keys still have to be labeled.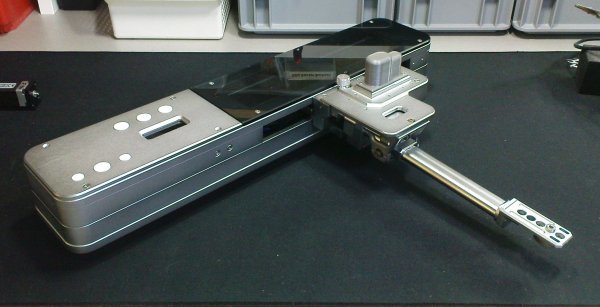 Thanks, Rainer
Last edited: