Industry Expert, VIP Donor
The creation of our first active controlled linear tracking tone arm.
In many presentations and conversations the question of a compact linear tracking
tone arm arose again and again. A tone arm that could also be used on many other
record players. A so called stand alone version.
This idea fascinated us three so much that we started planning in 2012.
The long way to the goal - creating the best in the premier class.
We discussed many considerations and case studies and questioned them again
and again. We examined all the scenarios down to the last detail and also carried out
a number of tests.
We made video recordings of various passive linear tracking tone arms and analyzed
them intensively again and again.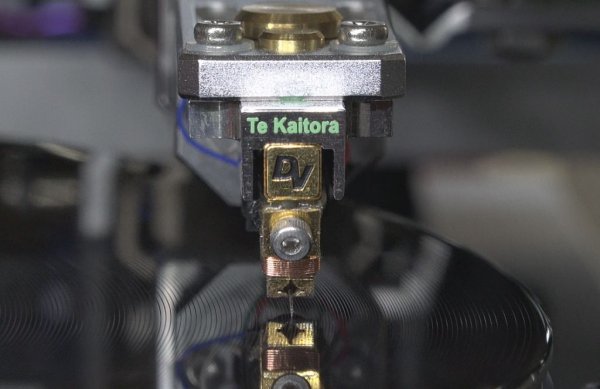 We even examined the grooves of a record - after playing them about 20 times with a passive
linear tracking tone arm - under the microscope for damage.
Then it was clear to us that we would never build a passive tangential tone arm.
An actively controlled scanning system was the only target.
Our goal was to create the premier class, the best possible system, to provide
our customers with a system that scans their vinyl records as gently as possible, and
raises musicality to a new, significantly higher level.

Anyone who has ever heard a truly perfect and active tangential scanning will never be able
to get away from this fascination.
- Perfect linear scanning without any lateral forces acting on the needle carrier -
Only the contact weight according to the manufacturer's specifications still exists.
This is the top class of analogue reproduction. There is nothing beyond.
A reproduction exactly as the record was cut in mastering.
Today's modern needle cuts also play an important role here. We can disregard
round needles as they were used in the past or are still used today in very
inexpensive systems.
Today's modern needle grindings are perfect for tangential scanning.
As an example, I will mention the Shibata, van den Hul, and Micro Ridge grindings.
If such a needle is not positioned exactly in the groove at an angle of 90° degrees,
the high and highest frequencies, the harmonics, which are equally present in both
sound channels, are sampled at a minimal time offset. And this definitely leads to interference.
Interferences, which blur the positions of the voices and the instruments just a little,
so they don't represent them so exactly at the point where they stood when they
were recorded.
This is not so serious that one would have to question his setup. But something
is clearly given away, namely the most perfect possible representation of voices
and instruments on all positions. The depth staggering of the stage also loses
a little bit in case of bad adjustment.
In addition, sibilants are amplified in recordings and extended in width.
We all know this, the voice is in the middle between the speakers, but S sounds
are reproduced from left to right on the full stereo basis.
The reason for this is the minimal time offset between the two sound channels.
And that we call interference.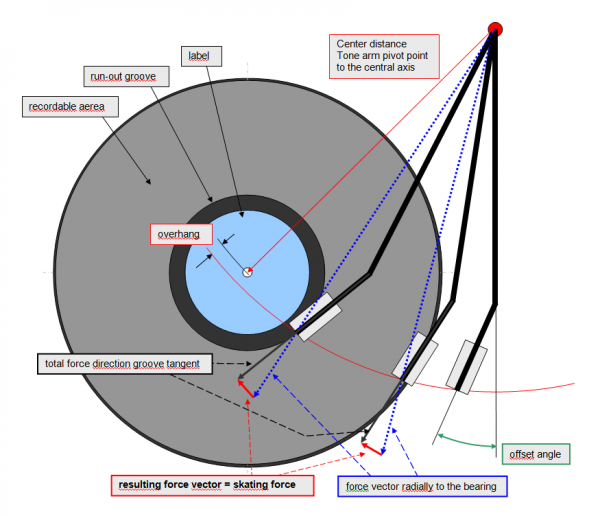 More than 95% of all tone arms are rotary tone arms. They have, no matter
how ingenious they are constructed, so-called misalignment angles.
Values from 2.0 to 2.5 degrees are not uncommon.
If the inaccurate alignment of the rotating tone arm or incorrectly adjusted overhang
or misalignment of the system in the head shell is added, the values are also
sometimes significantly higher.
With an active and continuously perfectly controlled tangential tone arm all these disadvantages are not present.
We are so close to the original that a fascination is inevitable.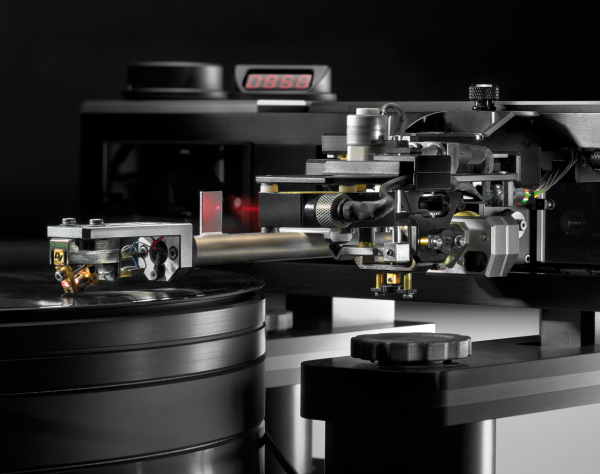 An even greater advantage is that records are scanned more gently than ever before.
Provided it is an actively controlled form of tangential scanning - and not a passive tangential tone arm.
And that was also one of our big goals: the perfect scanning and the greatest possible protection of the valuable vinyl.
We didn't want to misuse the groove to push the tone arm - or rape the filigree needle
carrier to move the complete tone arm.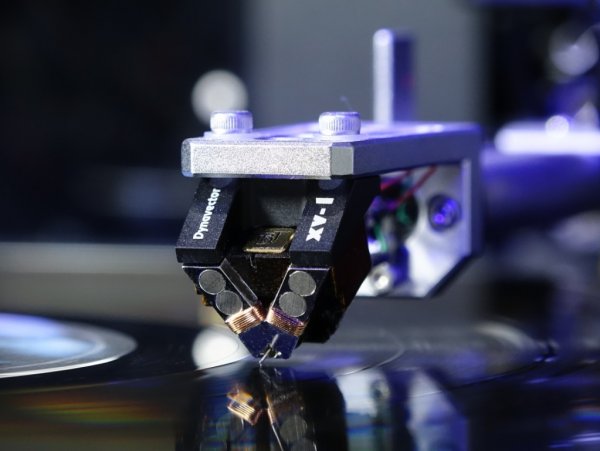 To be continued soon