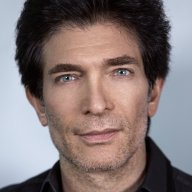 Site Co-Owner, Administrator
Jan 25, 2015
7,337
1,639
440
Lloyd, thank you for your listening notes. That was also very similar to my personal experience. Here's a link to the specifications chart Gryphon put out:
https://gryphon-audio.dk/wp-content/uploads/2018/08/Technical_Specifications.pdf
. Ron, hope you are going to AXPONA. We have a large room with Trident II driven by Mephisto and our dealer Scott has Pandora with Antileon EVO driving his Magico's there. Obviously, we are local with you here. Our demo Antileon EVO should free up for a little bit after the show. Happy to connect with you on that personally. Should be a blast to hear it with your Pendragon.
Thank you, Philip. No, I am not going to AXPONA. Have a great time there!