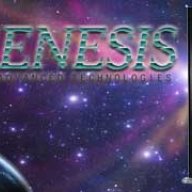 WBF Technical Expert (Speakers & Audio Equipment)
Two audiophile clubs, who by definitiion probably wanted to reach very different conclusions, concluded that they couldn't tell the difference between the vinyl and a digital recording of the vinyl, two generations down (ADC/DAC). And of course you really don't have to accept these findings; the tests were informal, inconclusive. Not that you would accept these findings if they were...
You weren't there - so let's not assume that you know the members of my audio club. We are mostly music lovers, and there were a lot of members who are digital-only who were very happy with the conclusion. Not that they worked any harder to distinguish the difference. The difference is that the members of the PNWAS have an open mind and a willingness to explore, which was why we had one of the biggest meetings we've ever had and I was willing to put the effort in to conduct this meeting.
The other biggest meetings we have are at the "Live" vs Recorded meetings.