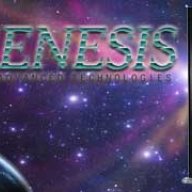 WBF Technical Expert (Speakers & Audio Equipment)
I spent the last week touring and meeting with audio dealers, and I am quite astonished that no one else I met knew this: If you are a music lover, you have to buy a turntable. Why? Because the musician is delivering two different mixes/masters, and the better mix/master is always on the vinyl.
An example that I demo'ed last week was the album Pure Heroine by Lorde. She won the Grammy for Song of the Year (Royals) and Best Pop Solo Performance and hence, is now getting a lot of attention.
If you listened to the CD, HDTracks 24bit/48kHz download, or even the Acoustic Sounds 24bit/192kHz download, you'd be wondering what all the hoopla was about. Flat, uninteresting, and one-note bass. However, listen to the vinyl, and you'd be going "Holy cow! This girl is going places!!!" When I played the vinyl to an appreciative audience, almost universally they would come up to me and tell me what an astonishing performance that was. The bass line was to die for; with nuance, detail, and emotion.
Why?
They are different mixes or masters
- we may debate the accuracy or usefulness of the Dynamic Range Database, but here's the entry for Lorde:
http://dr.loudness-war.info/album/list?artist=lorde&album=
Another recent album that is getting a lot of air play is Random Access Memories by Daft Punk. Again, audiophile reviews are mixed, but I loved every track of the double disk. Why? Some were playing high-rez downloads either from HDTracks (US) or Qobuz Masters Edition at 24/88.2 (EU). Both these are "mastered for iTunes" and have been chemically castrated. The vinyl - in particular the Euro-release Get Lucky single - are uncompressed and offer full enjoyment.
http://dr.loudness-war.info/album/list?artist=daft+punk&album=
A final example - Beck. I love this guitarist, and I frequently demo with his albums. His latest is Morning Phase. Same thing. CD and even the HDTracks 24/96 downloads are flat and boring when compared to the vinyl. What was amazing was that I saw that the DR of the free mp3 download that came with the LP had DR close to the vinyl, and higher than the high-rez download
Now, I've got to download that mp3 - to add to my demo collection of mp3 tracks that sound better than the CD
http://dr.loudness-war.info/album/list?artist=&album=morning+phase
Discuss.
Last edited: