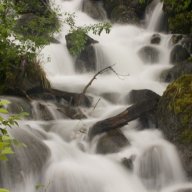 Oct 22, 2011
1,483
482
440
Nice to know you have all the answers. My main point was addressing your post #21, stating that IMHO there a lot we do not know about the short and long term effects of ultrasonic cleaning .

Anyway it would be nice to know exactly what proper stuff that chemists have approved you use for ultrasonic cleaning. I am always happy to learn.
Are you saying that if you clean a record with ultrasonic cleaning and it plays nicely that in the future there could be new damage? That's something I have not heard anyone else say and find unlikely to happen.