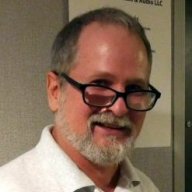 [Industry Expert]/Member Sponsor
The BEST subs will always be those you build yourself however.
Not only will they be the best, but the most fun! My brother built a pair of 120 dB @ 14 Hz subs into the space under the raised second row of seats in his home theater system. You can't walk into ye olde stereo shoppe and walk out with something like that, and they are uniquely his take on the best solution for his situation.