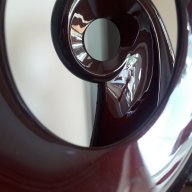 May 19, 2014
1,049
139
285
Sorry to interject but Ralph is a titan in the high-end audio industry, and we are grateful for his participation on WBF.

Please consider it verified. I promise you that every OTL amplifier I have ever heard manifests a crystalline transparency which I have not heard from any other amplifier topology.
No problem Ron. I think it's great you have the designer for Atmasphere on the forum providing input. However both of your opinions don't verify as fact. For example, I could say Pass believes his simple circuit Class A topology is the most transparent; that's an opinion not fact hence my original question. I could also argue OTLs are known for horrible bass due to impedance limitations (no output xformer). Does transparency include bass quality? Then there's OTL reliability, heat, power consumption etc. but that's another branch off this tree. Not trying to diminish expert input just trying to keep facts as facts and opinions as opinions.