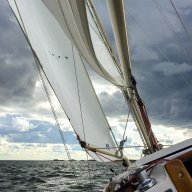 Dec 7, 2011
11,082
8,849
2,615
I shouldn't post this video as our existing DFW Rhapsody showroom has turned into a laboratory for the moment. We are moving to a new location that is currently under construction. The new DFW Rhapsody location should be ready to go in October.

Chris played his Atlantis yesterday for the first time. The cartridge is new out of the box. This is the second album that he played, so the cart has 20 minutes of playing time on it. The cartridge is a Koetsu Onyx Platinum.

Chris in Dallas also has an Indian Signature coming that will be in the new M9 room. The Atlantis playing now will be in the Alsyvox, Diesis, Bayz room.

That is in addition to Bob having his new Atlantis in Portland and Rhapsody in Brooklyn with an Atlantis.

The rest of the system is Magico M9s with Pilium electronics (Alexander pre, Achilles stereo and Poseidon monos) and all VYDA cabling.
Bob, do you have a video with the other table?