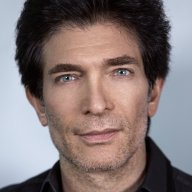 Site Co-Owner, Administrator
Jan 25, 2015
12,165
8,161
1,565
"The closest to live music I have ever heard" is my considered conclusion about jazz, solo instruments and ensembles and, in some ways, classical symphony orchestra, reproduced on the unique vinyl/horn/single-ended triode system of zerostargeneral.

En route to rendezvous in London with Tinka to celebrate her best friend's 30th birthday, I had the opportunity to have a very fun dinner with Audiophile Bill, and to spend an entire glorious day at the home of zerostargeneral. Based on what a couple of our members have reported about the system of zerostargeneral I was expecting to enjoy it, but I was not expecting to hear an entirely higher level of realism than I have experienced before from reproduced music.

Comprised of AER Pnoe single-driver, back-loaded horn loudspeakers with AER BD5 drivers, the V.Y.G.E.R. Indian turntable with integrated linear-tracking tonearm on which rides a Top Wing Red Sparrow cartridge, and powered by a full suite of Thomas Mayer electronics, this is truly a one-of-a-kind system.

The speakers are 118dB sensitive, and each of the Thomas Mayer 46 mono amplifiers outputs 2.75 watts. The massive stainless steel turntable on its massive stainless-steel integrated legs looks beautiful and beautifully-machined. I have a soft spot for turntables with integrated stands which reach all the way to the floor.

The tubes in the Thomas Mayer phono stage, the line stage and the amplifiers are vintage tubes from the 1930s which have been meticulously selected for sound quality and low noise. Putting my ear to the BD5 driver I heard almost nothing — certainly less than I hear from most conventional audio systems.

The Pnoe horns, made in Greece, are three and one-third feet wide and slightly over seven feet tall. Zerostargeneral's beautiful and completely dedicated rectangular room is approximately eleven meters long, seven meters wide and five meters tall.

Zerostargeneral and his very experienced assistant, Lucas, source, select and evaluate from all over the world the finest and rarest original vinyl test pressings to use as source material.

The minimization of electronic adulteration of the .2mV signal transmitted by the cartridge surfing the vinyl grooves is the philosophy guiding the assembly of this system. Zerostargeneral informed me that there are no capacitors or resistors anywhere in the Thomas Mayer signal path. The tubes somehow are all direct-coupled. This is the first high-end audio system I have ever heard with no capacitors or resistors anywhere in the signal path. (I honestly did not even know that that design parameter was technically feasible.)

Zerostargeneral was a wonderful mentoring disc jockey, playing for me a wide variety of genres and tracks. We also played three of my standard audition tracks:

"Send in the Clowns" by Bill Henderson, Live at the Times (Jazz Planet Records/Classic Records) you

"Pictures at an Exhibition" on The Power of the Orchestra, Rene Leibowitz, RPO, Chesky RC30

"I've Got the Music in Me" by Thelma Houston, I've Got the Music in Me (Sheffield Lab 2)

Ever since the beginning of my tour of horn loudspeaker systems at Munich High-End in 2017, I have held the view that there is something about horn speakers which prevents them from reproducing vocals with the same transparency and the same in-the-room presence exhibited by electrostatic speakers and ribbon drivers. With audioquatter's Cessaro Zetas I heard from horns the greatest transparency on vocals I had heard during my visits and auditions — until I heard this system.

On zerostargeneral's system for the first time I heard zero diminution of transparency and of in-the-room presence on vocals compared to electrostatic and ribbon loudspeakers. Bill Henderson sounded as transparent and as in-the-room real as I have ever heard him on any electrostatic or ribbon system.

This system allows instruments to sound detailed and fast in the ways real musical instruments sound when you hear them played live. The apparent speed is astounding, and the dynamics reflect the seemingly instantaneous rise time of extremely sensitive horn loudspeakers. This is the best "jump factor" I have ever experienced.

This natural speed I heard was not the speed that I described previously of certain dynamic driver systems as being "hyper-fast," which I found to be an unnatural artifact of some kind. Here the speed simply replicates the actual, natural speed of live instruments.

The speed and dynamics and jump-factor of this system sadly cause me to view all conventional lower sensitivity/higher power loudspeaker/amplifier combinations in a dimmer light. No such conventional system I have ever heard — whether dynamic driver, electrostatic or ribbon — can match the lightness on its feet and utterly explosive sound-recreating effect of this system. This speed got me a full level closer to "live" from the reproduction of the sound of recorded musical instruments.

Zerostargeneral's system manifests natural-sounding high frequencies, and detail which is delicate in an electrostatic-like way, but which was not once harsh or fatiguing or bright or artificial-sounding.

The texture of instruments came through more vividly than I recall ever having heard before on any system. I could close my eyes and suspend disbelief to find a jazz club transported to me.

I did not hear an absence of low frequencies, nor did I hear any shaving off of high frequencies — two failings for which I was on the look-out. I found this system to sound completely full-range. Whether it is or not I do not know, but to my ears the system is not wanting for frequency extension at either extreme.

Without any cones pushing air this system produced weightier drum wacks on "I've Got the Music in Me" than I have heard from large, multi-way dynamic driver systems. I don't really understand how this is possible, but this is what I heard.

I believe the purity of the signal path allow details and textural information to be heard, while more complicated systems — multi-way speakers with energy-absorbing cross-overs, high-power amplifiers, lots of discrete components in the signal path — literally obscure this delicate and elusive atomic sonic information. The uncorrupted signal, the lack of adulteration inflicted by the electronic components, allowed me to experience reproduced jazz music, solo instruments and ensembles more realistically and believably than I have ever before heard in a stereo system.

The "Great Gates of Kiev" sounded, when I closed my eyes, more like the natural sound of real instruments in a concert hall than I have ever heard before. The soundstage was not as wide, and I did not hear as much power overall across the entire soundstage, as I have heard before, but I think the individual instruments within the soundstage conjured up by this system sounded as life-like as I have ever heard them.

I really think the system must be considered as a unique holistic whole, meaning that if one wants to achieve the exact purity offered by this system I would recommend shamelessly copying zerostargeneral's exact component list, without changing a thing. This system creates a kind of magic, and my best guess is that this magic is created collectively by the system overall, and that it is not significantly attributable to any single component.

I think this system is a major achievement in the realistic and natural reproduction of music in the home. Congratulations zerostargeneral (and AER and Thomas Mayer)!

Thanks very much to zerostargeneral and his wonderful family and his assistant, Lucas, for an amazing day!