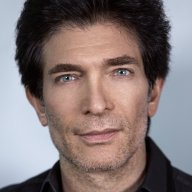 Site Co-Owner, Administrator
Yesterday I visited KeithR at his apartment in Marina Del Rey, California.
I was all set to apologize to Keith for not being in the right frame of mind to write a friend's audio system visit report, but Keith's system was so good and so carefully put together and yet relatively simple, that I knew when I departed that I wanted to write something.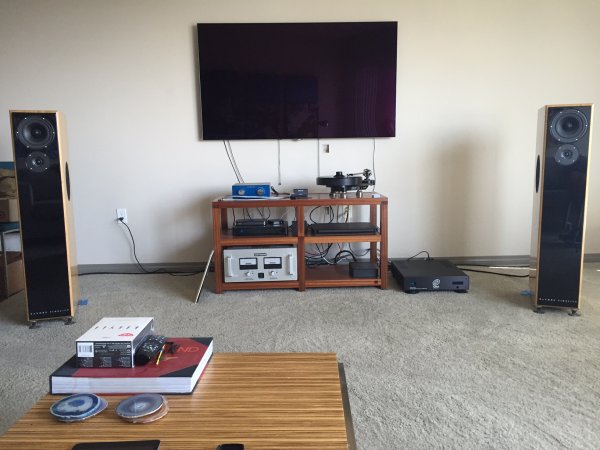 Keith used to have Zu speakers. After extensively auditioning speakers in the under $30,000 price range, Keith replaced the Zus with DeVore Fidelity Gibbon Xs. Keith also diligently compared amplifiers in his system at home and decided to replace his darTZeel CTH-8550 integrated amp with the impressive-looking Audio Research Reference 75 SE. Keith mentioned that within the first few moments of auditioning the 75 SE he realized it was the amp for his system. (Keith and I discovered that, historically, neither of us has ever cared for the slightly illuminated, "white-ish" sound of many ARC amplifiers. But Keith feels the 75 SE takes the ARC "house" sound in a new and in a more natural direction.)
The front-end is a Brinkmann Bardo with a 47 Labs MC Bee cartridge. The turntable sits on Wave Kinetics A10-U8 footers.
The phono stage is an Octave Phono EQ.2. That feeds a beautifully-fabricated passive attenuator box made by Music First Audio, whose transformers maintain constant output impedance as the attenuation setting changes (unlike the old Mod Squad Line Drive on which output impedance varied with attenuator position). Every powered component is plugged into a Torus Power AVY15 isolation transformer box.
Keith's living room is a complicated geometric shape with a flat front wall and an angled rear wall, on which Keith has mounted three GUK panels covered in a fabric on which a photograph has been silk-screened. The three panels look purely like artwork, never giving away their real utility. The right front wall is a closed corner and the left front wall is open to the kitchen.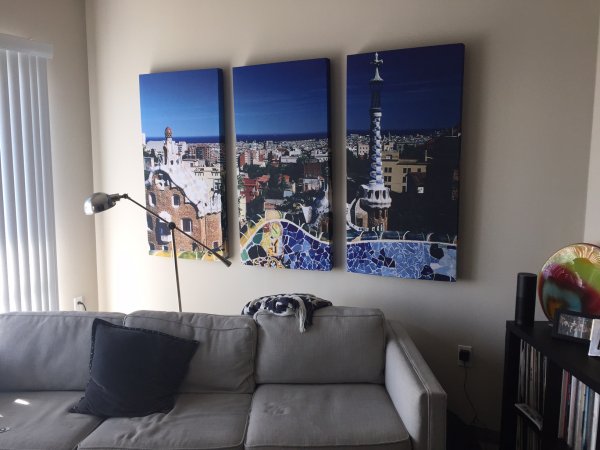 There is also a large flat screen TV between the speakers. This made me nervous -- as I told Keith -- as I am of the "no glass anywhere" school of thought on reflective surfaces in the listening room. But the flat-screen apparently does not manifest any deleterious effect on the sound.
I have listened to Zu speakers twice at audio shows. Each time I found them to be slightly oddly mid-range centric and not terribly transparent. However, I can totally understand that Zus would sound great on, say, classic rock.
Keith played my usual demo tracks:
"The Rose" by Amanda McBroom, Growing Up in Hollywood Town (Sheffield Lab 13)

"Send in the Clowns" by Bill Henderson, Live at the Times (Jazz Planet Records/Classic Records)

"First We Take Manhattan" and "Bird on a Wire" by Jennifer Warnes, Famous Blue Raincoat (Rock the House Records/Classic Records) (I know this is a digital recording.)

"I've Got the Music in Me" by Thelma Houston, I've Got the Music in Me (Sheffield Lab 2)

"Hallelujah" by Jeff Buckley, Grace.​
Keith also played "Strong" by London Grammar,
If You Wait
. I really liked this song!
Keith and I have established over several conversations and from exploring audio show demo rooms together that we have very similar tastes in sound and in equipment, so I was not surprised to discover that the Gibbon Xs sounded very natural and "right" to me. They are very coherent speakers. I appreciate the fact that the side-firing, back-to-back nine inch woofers are high up in the cabinet — just below the midrange and tweeter — rather than mounted towards the bottom of the cabinet. The overall tonal balance of the system sounded very comfortable to me. I was amazed at how much low-frequency power and oomph the speakers produced.
Listening to this relatively simply and very high value-per-dollar system made me ask myself "do we really need thousands of pounds of equipment costing $100,000 or more and occupying many square feet of real estate to get great sound? Do we really need to make things so complicated?"
Keith's system suggests to me that we do not need to spend zillions of dollars and quarter equipment weighing thousands of pounds. Patient in-home auditioning and careful component matching by Keith, aiming for synergy to achieve his sonic goals, has resulted in a great-sounding and a very satisfying system.
I had never before heard these DeVore Fidelity Gibbon X speakers, but I think they represent great value for the money. I would be very curious to hear them compared to speakers costing three and four times as much money. I really would be curious to hear how they sound compared to, for example, the Wilson Alexia.
Thank you, Keith, for a wonderful and very fun and eye-opening afternoon!