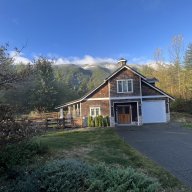 Member Sponsor & WBF Founding Member
Apr 25, 2010
7,704
823
113
last night i received my Jan 19' Absolute Sound Magazine, and there on the cover is the MSB Reference Dac.

i still get Stereophile and Absolute Sound in the mail, and must admit to mostly just scanning them here and there and rarely reading any review from start to finish. it's just not what i spend my time doing anymore. but an actual MSB review is pretty rare, and obviously as an MSB Select II owner, i was a little curious what Mr. Valin might have to say about it.

Jonathan makes no direct A/B comparisons with other digital, but does offer how he thinks the MSB Ref is somehow different than other digital he has encountered, both relative to other digital and compared to his vinyl. his points are not altogether different than my own postings on that subject relative to my Select II, which is to be expected. Mr. Valin does wade in to the whole MQA issue and comes out very positively on the side of MQA......which mirrors my own MSB <-> MQA experience. he also complains about streaming and wifi in his home which is curious since streaming ideally should be over a network and only be controlled by wifi. interesting.

overall a very positive review.

Absolute Sound also named the MSB Reference DAC and Transport their 'Overall Product of the Year'.

Congrats to the whole team at MSB and Vince Galbo, their director of sales, for the great review and the Product of the Year Award.
Last edited by a moderator: