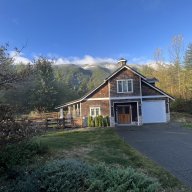 Member Sponsor & WBF Founding Member
Apr 25, 2010
7,441
460
83
Wisnon, I just ordered the 1.0m Lush USB cable - now I am back on the USB bandwagon! Will report back how it works on the Kassandra DAC. I have a lower grade Audioquest Cinnamon, so expecting good things.... I will check with Aries Cerat if I can break the power line, it doesn't use the power, but handshake, not sure. Where can a buy an unpowered USB3 adapter plug?
I own the Lush, the Curious, and the Lightspeed.
the Lush did not work with my MSB, the Curious and Lightspeed were very fine if similar, i preferred the slightly more meat-on-the-bones presentation of the Curious.
waiting to see if the new MSB Renderer surpasses the USB approach. if not; i will audition more expensive USB cables. but until then satisfied with the Curious.
the MSB does need the powered cable (the Lush is a powered cable).