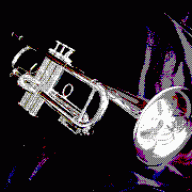 Member Sponsor & WBF Technical Expert
Thanks, Don. Here is the seminal question for a non-techie like me. If I am working with a former speaker designer who has worked extensively on Wilson speakers over the last 15 years...and he is 'highly confident' that he can use the Wilson Active Crossover to bypass the passive bass network (ie, handle the technical issues of the crossover frequency and roll-off but also the phase issue you refer to above)
that it would not surprise you if connecting a great amp (perhaps a second Gryphon) directly to the bass drivers should result in a superior sound than using the current passive crossover network. Fair interpretation of your posts? If not, please correct me...only trying to understand, not to put words in anyone's mouth. Thank you for helping!
There is no way to be 100% sure, but my answer would be yes. The biggest unknown is how much difference there would be; my experience has been dramatic to almost none. IMO!