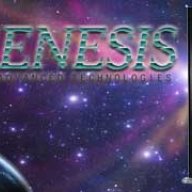 WBF Technical Expert (Speakers & Audio Equipment)
The entry-model in the Genesis full-range line, the Genesis 7.2f was awarded Audio Product of the Year by Positive Feedback Online reviewer Jim Merod.
Jim is not only a reviewer, he is Professor of American Literature, jazz critic and writer. Jim has been a jazz and blues recording and mastering engineer for more than twenty years. His recording credits include Tito Puente, Joe Lovano, Tommy Flanagan, Sarah Vaughan, Eddie Palmieri, Wynton Marsalis, Ella Fitzgerald, Stan Getz, Tolu, Los Lobos, Ozomatli, Luciana Souza and many others. Jim is also the co-author of legendary composer-saxophonist Benny Golson's autobiography. Jim organizes the Jazz Monsters concert series at SOKA University in Orange County, CA.
Hence, I think that I'm justifiably proud when he calls the G7.2f "musically truthful, sonically accurate and extraordinarily beguiling" and says that they are essentially perfect mastering speakers and are in a class by themselves.
Read the full review here:
http://www.positive-feedback.com/Issue64/genesis_g7.htm
For more information about the G7.2f:
http://genesisloudspeakers.com/g7f.html