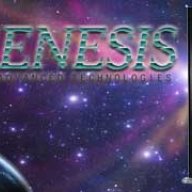 WBF Technical Expert (Speakers & Audio Equipment)
About the two most controversial topics in high-end audio are the analog vs digital debate, and the cable debate. We went through over 200 posts in the analog/digital dialectic without a food fight. May be we can get through this one as a civil discussion too!
So, here's the thesis:
All competently-designed cables will sound the same.
We went through an extensive thread here:
http://www.whatsbestforum.com/showthread.php?1988-Cable-Theory
and proved that for competently-designed loudspeaker cables (at least 14awg = 0.1ohm resistance), the inductance, capacitance would not result in anything that is remotely audible in terms of frequency response, phase shift, or levels with all the simulations done by Amir.
Here's the anti-thesis:
Cables sound different - we can hear the difference when we use different brands of cables because of reasons that we cannot or don't know how to measure.
There have been studies into temporal smearing as a possible explanation of the degradation of audio signals caused by cables and passive components.
http://ta.org.ru/archive/articles2007/kunchur1.zip
The sensitivity of the human being to perceive time-smear has been examined by several studies:
http://www.aes.org/e-lib/browse.cfm?elib=13627
http://ip565bfb2a.direct-adsl.nl/articles/vmaanen-files/temporal-decay.pdf
.... leading to a threshold of 6 microseconds having been identified as the threshold of temporal audibility, which may be within the range of influence of a cable.
If you are a cable subjectivist, this
MAY
prove you right. If you are a cable objectivist, this may also prove
YOU
right. The point of this exercise is not to convince one or the other to change his or her mind. The point of this dialectic is to discover something for ourselves. In the analog/digital dialectic, I did all the work, setting up a system that was equally optimized for analog and digital, and the audience just listened.
Here's my hypothesis - every different amplifier/loudspeaker combination will respond differently. Hence, there is no one "perfect" loudspeaker cable for all systems. This exercise should be easy/cheap enough for anyone to try. If you don't take the effort to try it, DON'T post here. If you do try it, and hear no difference, you have learned something. If you do try it, and hear a difference, you have learned something.
We will build two "competently designed" loudspeaker cables at the extremes of the spectrum of "competently designed". They will have sufficient thickness for sufficiently low resistance, not extreme in capacitance or inductance. You will start with a 50ft piece of CAT5e cable. I pick CAT5e cable because the specifications are tight enough that any brand you buy should be similar enough.
Here's the 50ft roll I got from the local Radio Shack: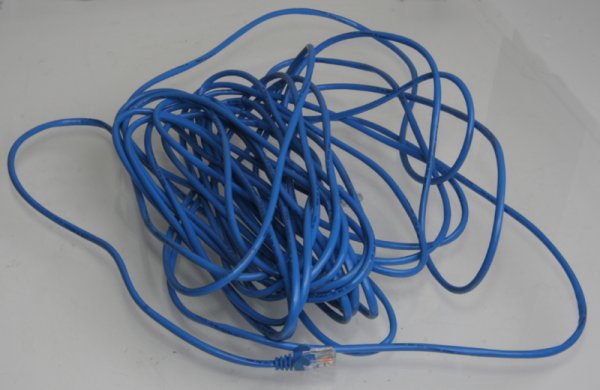 Then, I cut it into eight 6ft pieces (assuming that 6ft is enough to reach from your amplifier to your speakers - if not, you might need more cable):
The idea is to make two pairs of loudspeaker cables.