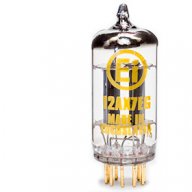 Dec 25, 2011
5,192
510
1,290
So, I am working on things in the office tonight and my wife, Kim is watching this show called, "Cold Case". I have mentioned to her before that I dig her watching this as I am working because the songs they play are well, pretty cool. Most of them anyways.
So, tonight I am listening to this one song and I mentioned to her that I would
LOVE
to hear this song on the rig. It was soft, I honestly (and so did she) thought that it was a man singing but I was really interested in finding out who this singer was. The tune was right up my alley for some mood music (audiophile style).
Come to find out that it actually was a woman singing and this was verified by the video. Have any of you ever heard of her before and if there is a recording that is sought after or one that you would recommend by her? I am
ALL
ears. I really dug what sample I heard tonight. Talk to me.
Tom