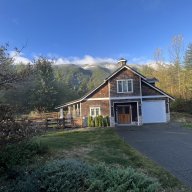 Member Sponsor & WBF Founding Member
Hello,

Now that the new intel i9 processor, with 10 to 18 cores (US$1000 to US$2000) is out, I wonder:

a) When should we expect a SGM with Intel i9 processor?

b) Will it be possible to upgrade existing SGM 2015 to Intel I9?

Cheers,

VPN
as an SGM owner myself, no doubt the whole culture of the product is flexible upgrading at cost for upgrades like that. so when there is a case to be made for the need of a new processor they can do it. I doubt they would just upgrade it to upgrade it, as the whole product is the sum of many parts and you can't just swap out pieces.
the way I view it is that SGM gets to take full advantage of technology advancements that keep it relevant, yet is a dedicated product with the narrow focus that optimization for music files requires. they would make sure it's a net gain for the user.
but can they do it? sure.