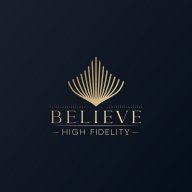 Nov 19, 2015
1,531
171
130
Greetings WBF Members!
I am new to the WBF, but for more information about Believe High Fidelity we have made introductions
here
and if you plan to attend CES see our system
here
.
I would like the introduce the 120lbs Kassandra MkII from Aries Cerat (also available in a 240lbs dual chassis signature version)
-Separate individual power supplies for each stage (input/output, etc)
-32 R2R Ladder DACS (16 for each channel) in the reference version and as many as 64 in the Signature Edition for unmatched jitter and channel separation. Nearest competitor is Total Dac box system at 12 ladders (6 per channel)
-E280F Supertubes. No off-the-shelf tube options and no rolling required
-Extensive Choke regulation to eliminate PSU jitter
-Internal superclock to which can be bypassed to show how much improvement in jitter can be had
-All Custom components built in house or to spec for maximum sonic performance and zero lag in transients of which most tube based designs are known for.
Kassandra Mk II preview at Mono and Stereo can be found
here
. Stay tuned for the full review