I haven't seen much mention of this server on here yet, so I thought I could start a thread about my own findings.
I was looking around for a top performing music server early 2019. After much research I tried the usual suspects:
1. Innuos Zenith Mk2
2. Innuos Statement
3. Pink Faun 2.16x
4. Antipodes CX + DX
5. Heavily optimised PC with linear power supplies and high end USB card + Mutec clock
6. Mac Mini with stripped down system, 12V mod and Linear powers supply connected to Rednet ethernet DAW
7. Aurender N10
Some of the above solutions did some things well, but non to my ears were satisfactory and did EVERYHING well, a complete sonic solution.
I then found 432 EVO as Aries Cerat used one at the Munich show in 2017, and some of their dealers also distribute them.
I got hold of the second model down from the 432 EVO Master (12K euros) the 432 EVO AEON (5K euros). I set this up in our Aries Cerat demo system here.
Wow, from cold this server sounds superb. I was shocked how fast, clear and dynamic this server was. It had the best of the other servers I tested, but in this case non of the negatives. The amount of detail and depth I was hearing was outstanding, easily the best I have heard to date from any server. I was also getting higher level of sound quality from Qobuz than from a CDP for the first time. This was a very exciting development.
After a couple of weeks, I rang Frederik at 432 EVO and told him I would NOT be sending his server back. I also asked him if I could be a distributor for 432 EVO.
My reason for such a recommendation is simple, you are getting a
really top of the range sound quality for an affordable price
. 5K euros is not cheap, but for this level of performance, it is a breakthrough. It brings high end top level performance to many more clients, which is very appealing to me.
The OS on the 432 servers is also quite unique. Frederic is an expert at coding, and has creating a fully optimised sound system based on Linux, and with a radical 432Hz tuning option. 432Hz tuning has a remarkable effect on the quality of sound, timbre, and especially the treble regions. It removes the last vestiges of 'digital sound' and gives you pure music, master tape in it's purity. Quite incredible.
A quite summary of key technical features of the AEON unit:
1. 2 x completely separate linear power supplies, one for the mother board, one for the high quality USB output.
2. Separate USB card with high end clocking, and avoiding shared power and inherent noise from being combined on one PCB.
3. Passive cooling.
4. Fast CPU chosen for low noise and power to run Roon Core.
5. DSD > PCM conversion on the fly.
6. 432hz tuning (defeatable).
7. Upsampling or bit prefect replay to suit any DAC.
8. Stripped back Linux with custom OS specifically for high end audio replay.
I am super confident in this product line, and highly recommend looking the 432 EVO servers. Contact me for more details.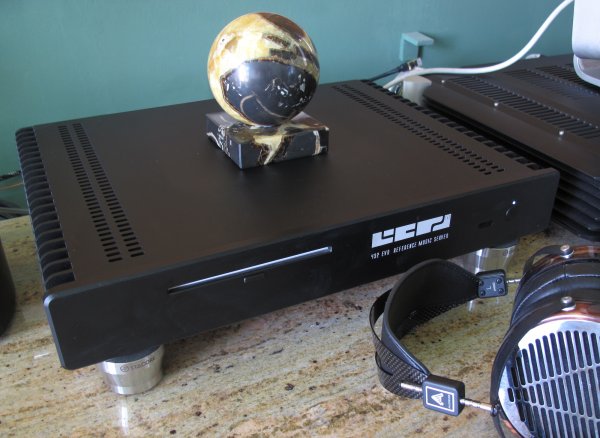 Last edited: