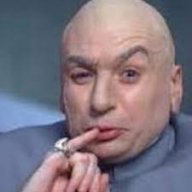 Site Founder, Site Owner, Administrator
Mar 31, 2010
41,674
13,837
4,005
I am so pleased you found what I wrote to be good reading!

. . . More to come . . .

Although I am sure many people are asking themselves what I have in my current system, I decided quite early in the "Karen Sumner Talks Audio and Music" forum not to go there or to talk about specific brands — it's kind of a slippery slope in which there are no winners because as some WBF veterans have reminded me — hi fi and music are very personal journeys.

Thank you for reading and commenting.
Respectfully disagree. To begin, we already know what speakers she uses, as well as the cabling. (You don't really think she uses Nordost or Audioquest, right?

). But just like many others who have detailed their gear, it provides a useful metric for the readers as to her (or any user's) bias and preferences and to help the reader's context when specific discussions occur. For example, I always find it useful to learn if a user prefers SS or tube amplification, DAC's etc. I see no downside in these sorts of disclosures.
I value Karen's comment posted above and I believe that we should respect her decision I thought she said it kindly and with good intent. Let it go