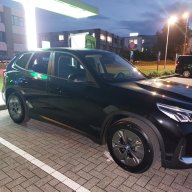 Jan 23, 2011
6,622
1,416
620
From a nice WSJ editorial this morning....

How to become a calmer person? Cut down on your consumption of anger-producing material. Don't search for outrageous comments by extremists on the right or left. And avoid political discussions if they are likely to become heated. Finally, spend less time reading about politics or watching political talk shows. Spend more time on calming activities. Play a sport, learn a new language and listen to music!!

Got that right!
Marty that would exclude reading audiophile review associated material as well as in the ability not to disturb the calm /peace
We all know about the recent CH story lol .
For listening to music luckily one only needs 2 speakers an amp and a source , magazines / reviews are not essential
Ps Extremism read
(horn fundamentalism)
is allowed on audio forums
Last edited: