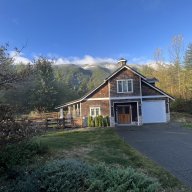 Member Sponsor & WBF Founding Member
Apr 25, 2010
9,095
3,092
820
finally got the EMT948 and Durand Kairos set up for my Infinity 0.7 mil cartridge.
i had been waiting for longer screws for the thick shank of the Kairos arm head shell. turns out the provided screws worked, just had to turn them upside down and use a special socket wrench on the tiny nuts. then to adjust it i have to remove the arm and turn it over. not elegant but workable.
got it set up and it's playing now. and sounding really great on Sam Records Donald Byrd mono reissue "Byrd in Paris". the 0.7 mil version of the Infinity is quite a bit better than the 1.0 mil on these stereo cutter head modern monos.
if i keep the tt/arm combo i will buy another Adona matching rack. for now it's a bit cobbled, lower by 18" than the other tt's, harder to set-up, and with a plain table beneath the plinth, using Wave Kinetics A10 U8's (8 of them) for a bit of decoupling. not sure this table is even really level and no way to really level it. no matter the music is just leaping from those mono grooves. i think the EMT is living large benefiting from the Kairos a lot. this is leagues better than my recollection of the stock EMT arm and TD15 on the NOS EMT 948 i had a few years back.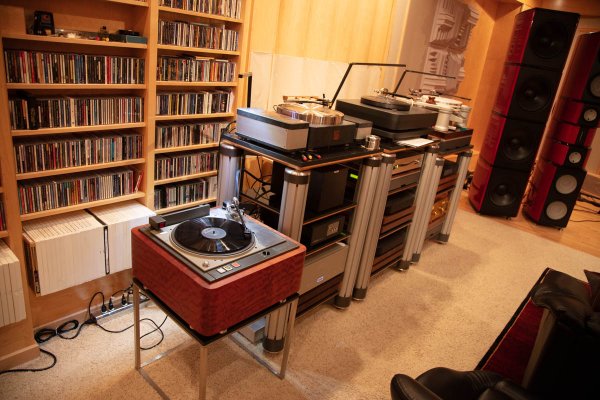 Last edited: